OTC Marketplace Highlights from 2011
2011 was a banner year for OTC Markets Group in growth and innovation. Because of the active involvement of OTC market participants, we have a marketplace that better serves us all - broker-dealers are trading more securities, investors have greater access to OTC market data through major financial portals & sites like CNNMoney.com, CNBC.com, and FT.com, and OTC companies now have OTCQX and the tools to provide their investors with an information-rich marketplace.
OTC Markets Group looks forward to continuing to build a better marketplace in 2012 and beyond.
2011 highlights include:
The OTC Link® trading system provided widespread price transparency in over 10,000 securities, with 789 securities added.
Dollar volume traded surpassed $229 Billion in 2011 (vs. $144 Billion in 2010, a 59% growth year-over-year).
OTCQX®, the intelligent marketplace for the best OTC companies, grew by 98%, from 159 companies on December 31, 2010 to 314 companies on December 31, 2011.
OTC Markets Group's Market Data Services expanded its distribution network by partnering with NYSE Technologies' SFTI® Network and SuperFeed™ to bring OTC Markets Group's market data to a wider group of investors.
OTC Markets Group introduced the Quote Access Payment ("QAP™") One Statement system to provide real-time transparency of trading costs for market participants, control of access fees and rebates by individual liquidity providers, and provide factoring services to participating broker-dealer firms.
For more information, please view the entire release here: OTC Markets Group Reports 2011 Trading Statistics & Highlights. Please contact us anytime with questions.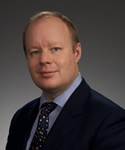 Get to Know Your Community:
R. Cromwell Coulson, CEO, OTC Markets Group
This month, we sat down with R. Cromwell Coulson, President & CEO of our firm, OTC Markets Group. We discussed what 2011 brought for the company and what can be expected as we move into 2012.
Q: Will registering the OTC Link interdealer quotation system with the SEC as an Alternative Trading System (ATS) change anything?
A: We have spent the last two years working with the staff at the SEC and FINRA so that our broker-dealer subscriber experience will not be impacted. We have a unique value proposition as an information and communication platform. We are not a centralized intermediary and are not interested in becoming an ECN, so the last thing we want to do is change our business model. That being said, the strong management team involved in the ATS formation and the review of our internal processes required for our application has helped us become an even better organization that will successfully align with the Regulation ATS requirements.
Q: What changes are taking place with OTC Markets Group market data?
A: Over the past few years, there has been a consolidation of our quotes with FINRA data by market data providers, and an expanding distribution of our real-time prices to the major online brokers. Our name and branding now better reflect our position as the operator of the world's largest platform for OTC equity securities. Our market data vendors are increasingly understanding the importance of displaying our tiers to investors. Most recently, the major online brokers as well as financial portals such as CNN.com, CNBC.com, and FT.com accurately display our tiers. These are important milestones, especially the online brokers where investors can easily see our prices and our tiers before they click to trade. We should see more distribution in the coming year coming from the stronger engagement of the largest financial portals that have recognized the need to correctly display our market tiers for their end users.
Click here to read the entire interview.
OTC Events
OTC Markets Group has attended or will be participating in the following events to educate investors, broker-dealers, and OTC companies about our marketplace.
STANY 76th Annual Conference (March 29, 2012)
ROTH 22nd Annual OC Growth Stock Conference (March 15-17, 2012)
PDAC Conference (March 4-7, 2012)
NAPE Expo (February 23-24, 2012)
The World MoneyShow (February 9-12, 2012)
STA Florida Annual Conference (February 9 - 11, 2012)
Conference on Securities Regulation and Business Law (February 8-9, 2012)
IR Magazine Canada Awards 2012 (February 1, 2012)
Merriman's 8th Annual Investor Summit 2012 (February 1, 2012)
2012 Financing Outlook for Emerging Growth Companies (January 26, 2012)
OTC Market Trade Summary - January 2012
OTC Market Tier
# Securities*
Monthly Dollar Volume
Avg. Monthly Dollar Volume
per Security
Market Capitalization
(in Millions)*
OTCQX
327
$2,254,286,441
$6,893,842
$1,065,916
OTCQB®
3,620
$3,107,418,447
$858,403
$160,481
OTC Pink® Current Information
2,181
$8,392,637,102
$3,848,068
$10,807,843
OTC Pink Limited Information
649
$364,785,350
$562,073
$9,828
OTC Pink No Information
3,400
$232,990,745
$68,527
$62,795
Totals
10,177
$14,352,118,084
$1,410,250
$12,106,863

* Selected data as of January 31, 2012.
OTC Market Trade Summary - 2011 Year-End Data
OTC Market Tier
# Securities*
2011 Dollar Volume
Avg. Dollar Volume
% of total 2011 Dollar Volume
OTCQX
314
$24,393,177,723
$77,685,279
10.6%
OTCQB
3,625
$48,106,558,664
$13,270,775
21.0%
OTC Pink Current Information
2,147
$147,347,481,013
$68,629,474
64.2%
OTC Pink Limited Information
741
$6,264,224,922
$8,453,745
2.7%
OTC Pink No Information
3,339
$3,271,150,777
$979,680
1.4%
Totals
10,166
$229,382,593,099

* Selected data as of December 31, 2011.