Careers at OTC Markets Group
Our Vision
Our mission is to create informed and efficient financial marketplaces. We expand the world of investment opportunities by creating the financial marketplaces of choice. By enabling investors to intelligently analyze, value and trade any security, through any broker, we bring the benefits of public trading to a wide spectrum of securities and efficiently fulfill the capital formation needs of a broad range of U.S. and global companies.
We welcome you to learn about OTC Markets Group and why we love coming to work every day.
Careers at OTC Markets Group
You will discover pretty quickly that at OTC Markets Group, we're an innovative group – a collection of creative minds that come here every day to be inspired. We design, we build, we share ideas, and we improve. And, we have fun.
Located in the heart of West Soho, our headquarters is a sophisticated loft designed to allow collaboration amongst our Corporate Services, OTC Link, Development, Finance and Marketing teams. We also offer a satellite office near Capitol Hill in Washington, D.C. comprised of a close knit team of regulatory compliance professionals.
OTC Markets Group staff members gather over bagel Mondays, a weekly pizza lunch, monthly happy hours, summer gelato breaks and monthly birthday celebrations.
Our philosophy is that great people make a great company. We pride ourselves on enticing and retaining top emerging talent who share our entrepreneurial spirit, passion for learning, intellectual creativity and yearn to be challenged.
Our Culture
OTC Markets Group fosters an open culture that emphasizes autonomy, responsibility, innovation and self-discipline. We continually strive to create a stimulating and inclusive atmosphere that encourages personal and professional growth, fulfillment, and hard work. We are all part owners of our company and share in its success. We are Open, Transparent, and Connected.
Our open culture emphasizes learning, inclusiveness and interaction. Everyone has direct access to our CEO or any member of our team -- whether it's to ask a question, propose an idea or share some knowledge. Our team members find a supportive environment that's designed to test the limits of one's intellectual ability and colleagues passionate about their work.
Our Core Values
Our core values are reflected in everything we do, from how we treat our employees to how we provide and maintain the highest standard of service to our customers. Our values are the foundation for how we conduct our business and achieve success.
Read our complete core values here
Watch an overview on OTC Markets Group, produced by the Wall Street Journal.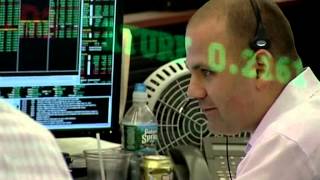 Current Open Positions